Keep Your Love Close to Your Side for Tupelo Haunted Castle's Valentine Fright Night
Home » Blog » Mississippi's Best Weekend Events, Mississippi Haunts: An In Depth Look, Mississippi Haunt News
February 13, 2018 By Wendy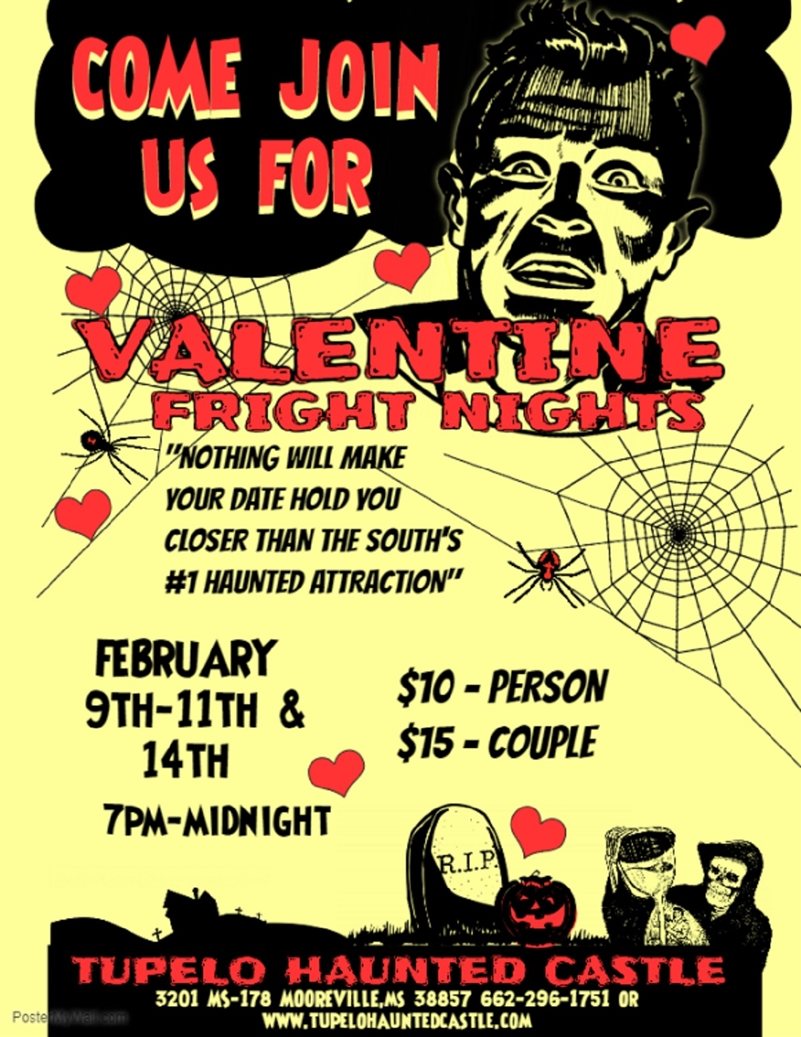 Valentine Fright Night at Tupelo Haunted Castle.
Photo by:
Tupelo Haunted Castle.
Want a chance to bond and hold your date a lot closer this Valentine's Day? Tupelo Haunted Castle's Valentine Fright Night event is just the haunted attraction for you! And even if you don't have a date and just want to have a fun night out with friends, this haunted attraction will bring thrill to your night. No one is safe from the fearful haunts of the castle!
Valentine Fright Night runs on Wednesday, February 14th, from 7PM – midnight. Get ready for a terrifying experience at Tupelo Haunted Castle if you dare to enter. Don't miss out! It's your last chance to experience the haunted castle until October.
Admission to Valentine Fright Night at Tupelo Haunted Castle is $10 per person or $15 per couple. Tupelo Haunted Castle is located at 3201 MS-187 in Mooreville, Mississippi.